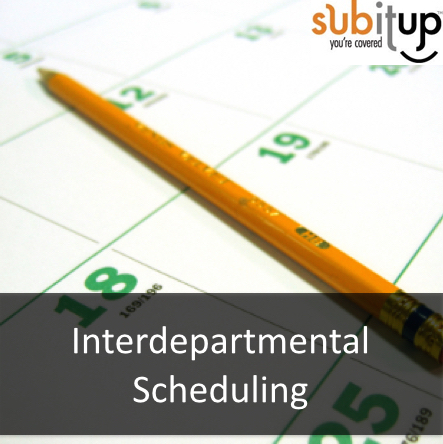 What Makes Us Better - Interdepartment Scheduling
The SubItUp Online Scheduling and Management Software is the industry leader for many reasons. This blog series is meant to detail the reasons why. Over the next 6 months, we will bring you a new feature each week that makes SubItUp stand out from the rest.
Todays Reason Why: Interdepartment Scheduling
Organizations with mutliple departments need the autonomy to work independently without losing the functionality of the software communicating company wide. SubItUp allows managers to set up, modify and publish their schedules seperately from managers of other positions. There is no need to take down everyone's schedule to make an adjustment to one area. SubItUp allows it's customers to work freely and efficiently.
Even better, this independence does not remove the functionality of conflict free scheduling, global hour management or company wide payroll reporting. SubItUp is a very smart and intuitive software that will truly make your life easier.
For greater Interdepartment Scheduling detail or to find out more about all of our competitive advantages, click on the button below.